We love transformations.
We've said this before, and we can promise that you'll hear it again. And, we especially love creating transformations that not only update or modernize a home, but that also add real function, value, and beauty.
As a perfect example, here is a "before" photo taken of a kitchen that we were asked to remodel in Santa Maria.
It's not terrible, but there certainly isn't any "wow factor." So, we got to work!
Creating Something New - A Refreshing Kitchen Design
After a complete remodel, including Waypoint cabinets with a "Silk" finish, raised panels, and Cambria/Nevern counters, the kitchen looked like this: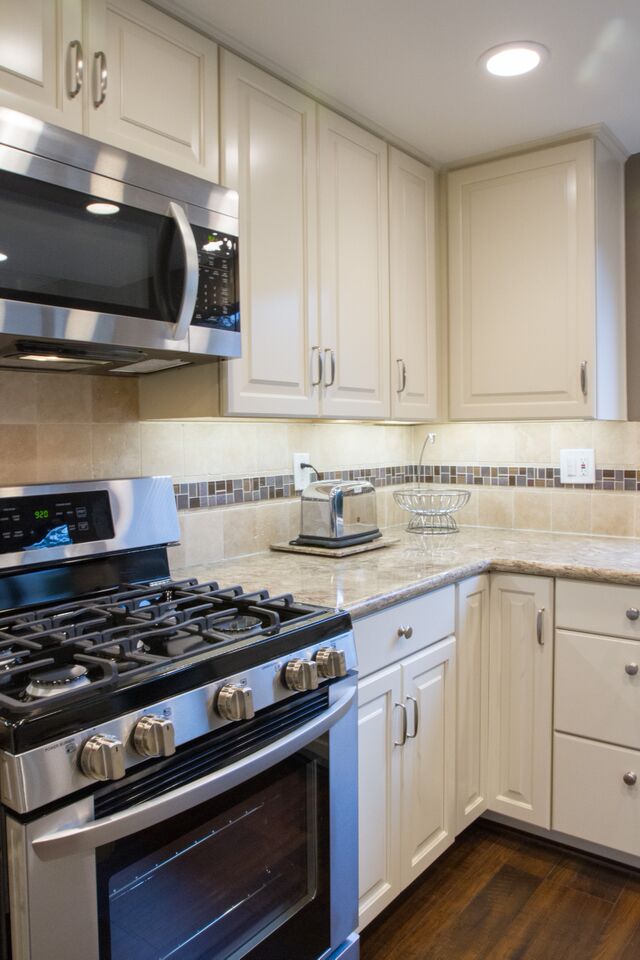 Another great feature to take note of (and this is where more function comes into play) is the built-in recycling station in the island. This keeps the trash out of sight and out of mind, while also being readily accessible. We loved this detail!
Do You Have Bathroom or Kitchen Remodeling Questions?
If so, it would truly be our pleasure to help! Please feel free to browse our remodeling services and past articles, then let us know what questions you have.